How to Boost Your Home's Resale Value
When remodeling your house, the goal is almost always to increase your initial investment. If you put the right amount of work in now, chances are you'll be able to enjoy your home more and rest easy once you're ready to put in on the market. Here are a few aspects of your home that if improved upon, could help boost its value.
Go green
At the end of the day, updates that save the homeowner money will exponentially increase the value of any house. Therefore, you should check that all of your appliances are energy efficient. According to HGTV, "many local utility companies provide free energy audits of their customers' homes," so you can learn which areas of your house need improving the most. Also think about adding insulation to reduce noise and keep the heat in, ceiling fans that offer an affordable breeze, and storm doors or windows as marketable assets.
Make space
Real Simple recommends, "Knocking down a full or half wall, so you can connect the kitchen to a den or living room." This could improve the layout of your home by making it more functional and open. You can also create the illusion that your rooms are bigger by letting natural light in. A set of French doors leading to the back patio or yard for example will create the idea of a larger space.
Take it outside
The outside appearance of your house is the first step to getting someone interested in your home, so you'll want to make a good first impression. Keep in mind that in Webster, NY homes typically sell in the range of $275,000 and so it's important to make an impression.
While landscaping is time-consuming both in effort and in reward (as it often takes a while to see the fruit of your labors), it can be a worthwhile endeavor. The right pop of color and perfectly trimmed hedge can add a lot to the curb appeal of your home and therefore its value. If you don't have a green thumb, hire a professional to whip your yard into shape and teach you how to maintain it. Also consider installing a programmable sprinkler system that automatically turns on and off. You can also add shutters that frame and complement the house, as well as an outdoor area like a patio, deck, or covered porch to add additional selling points.
Head to the bath
The bathroom is one of the rooms where the most value can be added. However, you can make small updates that have a big impact by focusing on things like hardware, faucets, and lighting. If you're look to invest a little more, taller toilets are not only handicap-accessible, but more comfortable to use, and a pedestal sink will give you more room in a tight space.
Look at the floors
Carpet is out, and hardwood is in, so check to see if you have any wood flooring you can refinish, or spend the big bucks replacing your drab rugs with hearty hardwoods. Also, consider replacing the tile in your bathroom as it is often easier on the budget because of the smaller amount of square feet.
Paint
The cheapest and easiest way to give a facelift to your home is to put a fresh coat of paint on the walls. Just be careful to choose a neutral color that will suit anyone's style. In fact, painting your front door, home exterior, and cabinets can have the same payoff as replacing them.
Lastly, stay vigilant when keeping up with cleaning, repairs, and yard work. Also consult with a designer, inspector, and your realtor, Colleen Snyder, to help you notice hidden problems or details you hadn't before thought of.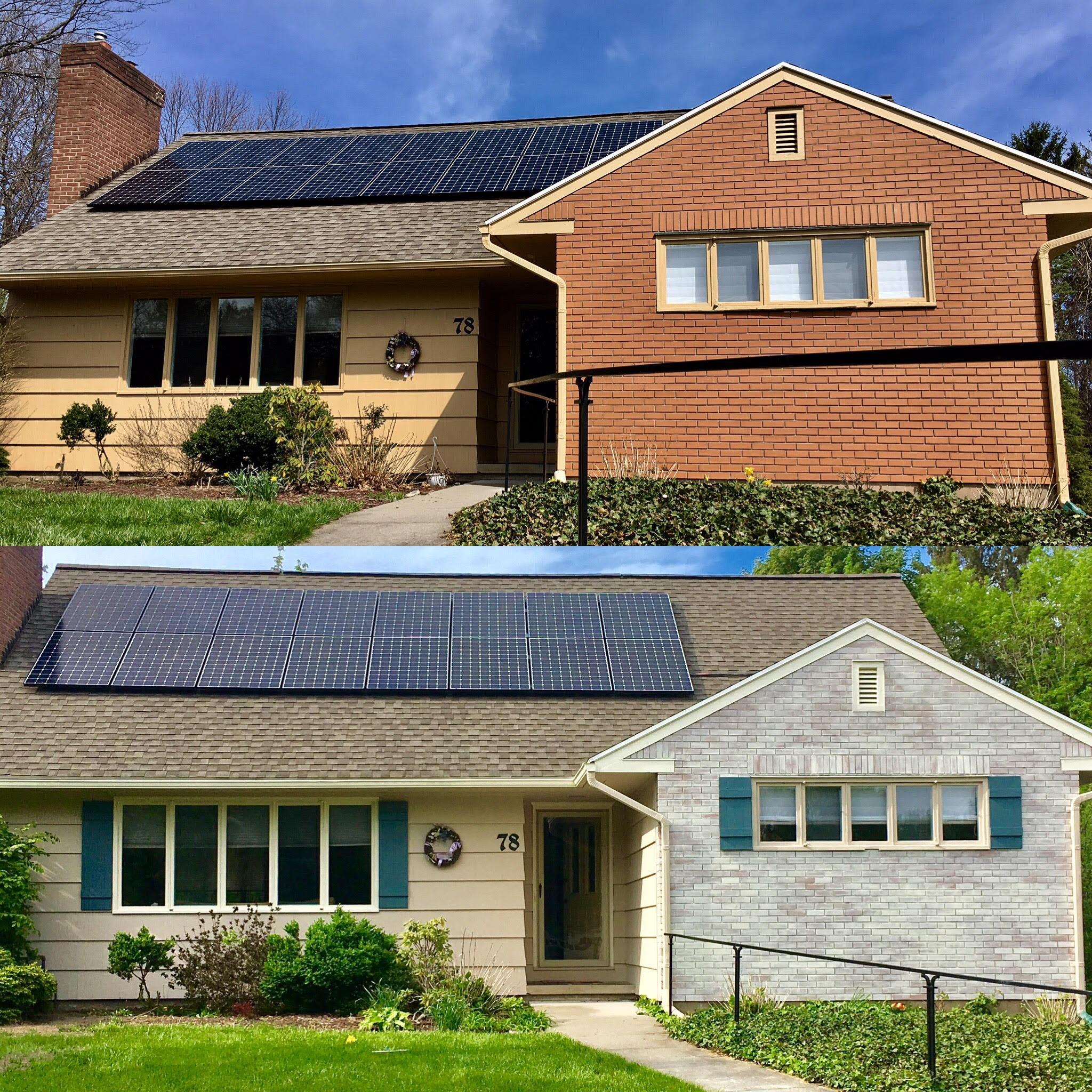 Photo credit: Colleen A Snyder
Article provided by Ray Flynn from DIYGuys.net.